This year for World Vegan Day, RAKKAN Ramen made a pledge to plant one tree for every vegan ramen ordered at any of our locations, in partnership with One Tree Planted.
With your support, we have planted 1062 trees in California; helping to restore areas affected by wildfires, increase biodiversity, and to protect freshwater and soil. Our pledge to sustainability continues, working to restore and renew the environment.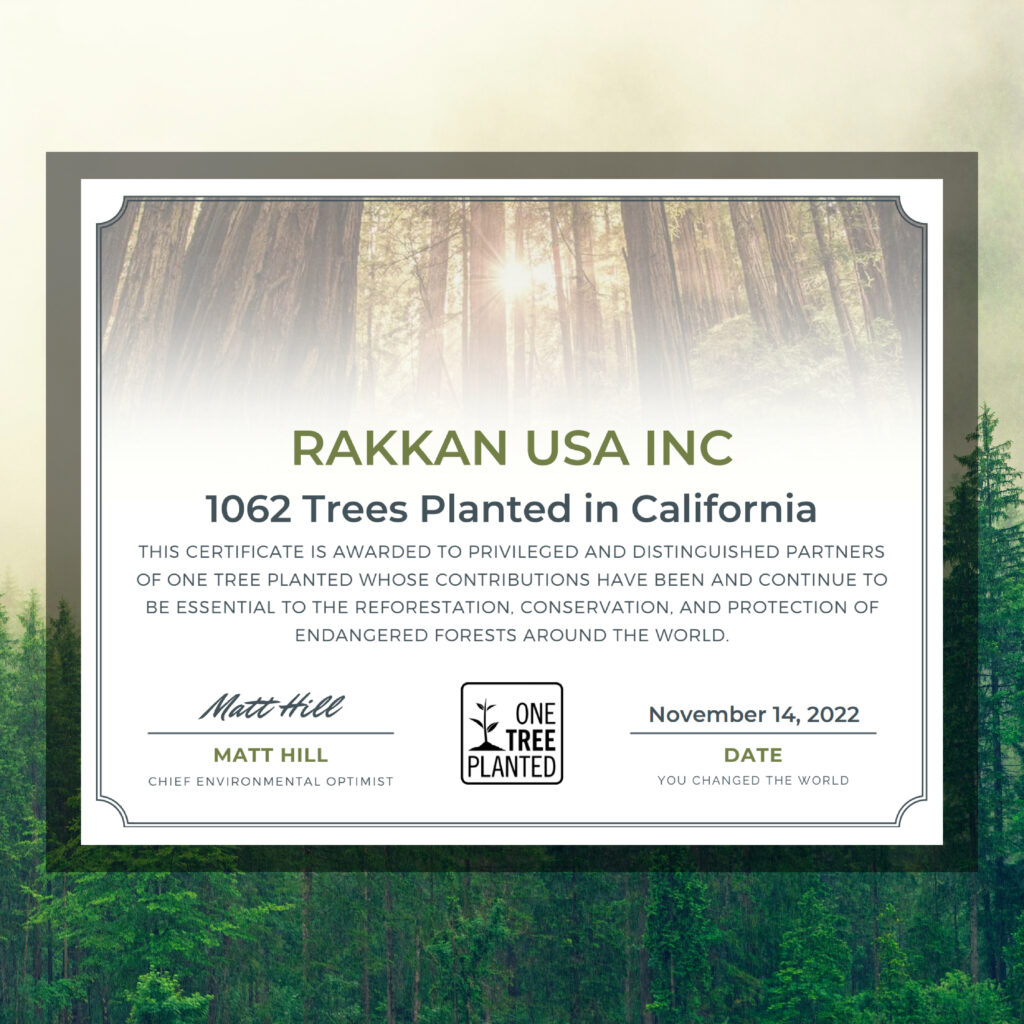 One Tree Planted is a nonprofit organization working to plant trees in North America, Latin America, Africa, Asia, Europe and the Pacific. Reforestation helps to rebuild forests after fires and floods, provides jobs for social impact, and restores biodiversity.
One Tree Planted: https://onetreeplanted.org